Filter Content
Week 8 Term 4
Dear Community,
Last Friday over 100 of our students received 'Heart of God' awards. These awards are in recognition of students achieving 'gotchas' by following our four school rules: Be safe, be respectful, be kind, be your best. Well done kids!
Here at Good Shepherd we are very clear about our rules and expectations. For schools to be orderly and structured, set a good tone and the safety of all is guaranteed, we have clear school rules. It's also about children learning how to be contributors to society in a positive responsible Christian way.
Our behaviour management policy is based on a School-Wide Positive Behaviour Model- catching students doing the right thing and encouraging students to be acknowledged for great behaviour.
However, sometimes we make mistakes, bad choices and break rules. It happens! I am sure you know of someone who has broken a road rule and received consequences for doing so! Those students that break our rules spend time during a lunchtime 'reflecting' on their behaviour through a restorative model- so they realise what they have done, reflect on their behaviour and move on.
Recently it's become more and more apparent to me that many young people aren't very good at taking responsibility for their actions. Too often, students (and often their parents) aren't prepared to take the consequences for their misbehaviour or for when they break the rules. At worst students with this type of attitude can be argumentative, even belligerent and resentful. It's the small minority of students who respond like this, yet their attitude affects people, particularly when they go home and tell their parents a version of events which colours things in their favour. Unfortunately, teachers (and myself) are then a target for those parents who are defensive and overprotective of their children. Such a bias is unhelpful for the child and for the effective partnership, required by the school and home for the children to grow and develop into fine young students of character who accept when they've done wrong and take the consequences of their actions.
Young people don't just become people of character when they turn 18, nor because they one day decide they want to be that way. Rather we know that through the challenges of life growing up comes by learning from the many varied experiences that confront us as we grow.
I know 'kids will be kids' but I also know families send their children here because they like the standards, the rules and the care we give. Often, I feel some parents want discipline… until it involves their child!
We at Good Shepherd work hard to be fair. Our rules are clear. They are well known by the students. Yes, at times there is inconsistency in how teachers enforce rules but we work hard to ensure there is consistency. We remind the students regularly of school expectations. They are explicitly communicated verbally and in writing.
If we are going to do the right thing by our children, if we are going to help form them into great teens and adults then it's something we must do together. School and home must work together to teach children how to be responsible.
One area we can focus on and teach our children is to teach them to make the right choices, take the responsibility for those choices and ensure they know that if they make a mistake, there are often consequences to assist them for next time.
Christmas Community Night- This Monday!
Our 2019 Christmas Concert will be held next Monday 9 December, commencing at 6pm. We would like to invite all parents and family to come along to a night filled with music and song. It is also an opportunity for the teachers and staff at Good Shepherd to thank you for your tremendous support throughout the year. It is expected that all students and their families attend this event as each grade level will perform.. There might even be a special visit from Santa! Details below:
The concert will take place on the oval. Please arrive from 5:30 with concert starting at 6pm.
Bring chairs, picnic dinner, picnic rugs etc
Sausage sizzle and drinks available for purchase.
A farewell to Mrs Joan Jones (Front Office manager) who has been here since the day the school opened!
Cheer success
Last weekend, our senior cheerleaders represented our school at the Australian All-Star Cheerleading Federation National Championships in Melbourne.
Our Phoenix team came 2nd in Cheer and 3rd in Pom. They had a fantastic time and gave it their absolute all against some very tough competition. They executed beautiful routines and showed such beautiful spirit and commitment. We could not be prouder of their performance on and off the floor. They did Good Shepherd very proud!
Congratulations students, parents, coaches and supporters!


Uniform Free Day - tomorrow, 6 December
I received a very persuasive letter from three Year 6 boys during the week wanting to support bushfire communities. We will have a gold coin donation and uniform free day this Friday. Thank you for your support.
One of our parents has volunteered to take goods too to a drop off centre. If you would like to contribute, there will be boxes in the front office. Goods such as Clothing, Under garmets (must be new), Toiletries, Linen, Towels, Non-perishable foods, Pharmaceutical - eye drops, bandaids, bandages, betadine etc and Toys & books.
Thanks for your consideration.
Congratulations!

Congratulations to Mrs Amy Kouparitsis and her husband onthe arrival of their first child, Michael born earlier this week.
The important deets: 3.3kgs, 49cms.

Mum and bub very well!
Occupational Violence Management Guidelines
Catholic Education has published these guidelines and is available on our website. These guidelines set out to support staff in workplaces to minimise the occurrence of occupational violence and the impact of any exposure to both workers and students, develop staff skills in responding to occupational violence, and to provide rapid response and appropriate support following any incident. Please have a read.
Reports home next Friday, 13 December
Reports will be distributed next Friday. I am currently reading all reports and they are a real celebration of the children's learning. I hope that you find your child's Semester Two Report beneficial in providing information related to their learning and progress at school. Thank you for working in partnership to support your child's education. This partnership between home and school will be healthy and enhance our children's learning if it is fostered in a positive way.
You are most welcome to make a time to meet with your child's teacher if you have any queries following the report. Please contact your child's teacher next week if you would like to make an appointment.
Thank you also to the staff who have literally spend hours and hours over the past few weeks writing reports. They are a very committed and dedicated group of people.
Wishing God's blessing on you and your families,
David Austin
Principal
Christmas Hampers
During Advent, students from Good Shepherd are given the opportunity to donate items towards Christmas hampers for those in need in Gungahlin. This year each class will be allocated an item to bring in. Notes were sent home this week. The food will be collected on Thursday 12th December so add a few items to your shopping list and support the families who are doing it tough this Christmas.

On Saturday 14th December, members of the Gungahlin Vinnies Conference will be putting the hampers together before being sent out that weekend. They are looking for volunteers from the school community to come and help pack the hampers. As there is manual handling involved, there will be a few minutes of training so all volunteers are covered.

If you are able to give a hand, please email anthony.oconnell1@cg.catholic.edu.au
Children are welcome to come and help too.
Parish Nativity
Kinder Nativity
Next Friday 13th December, Kindergarten classes will be presenting the Nativity Christmas story. All are welcome to come and celebrate the joyous events of the birth of Jesus through prayer. The Nativity will begin at 9:15am in the hall.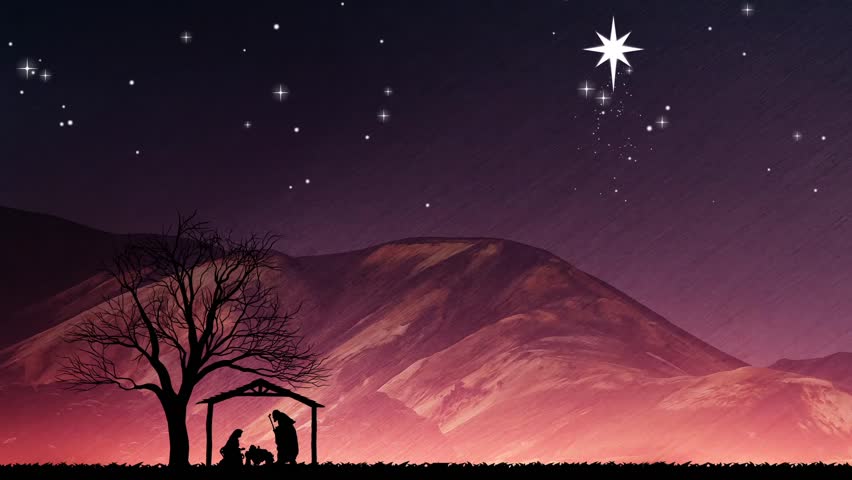 Holy Spirit Parish Fete - This Saturday 4pm - 8pm
Vinnies Doorknock Appeal
February is the month for the Vinnies Doorknock Appeal. In 2020, Good Shepherd will be collecting on Saturday 15th February. We are looking for at least 30 groups to doorknock in the Amaroo and Bonner areas. We will meet in the morning before heading off for two hours of doorknocking. To finish, we will put on a lunch to say thank you to the volunteers.
If you are able to volunteer on Saturday 15th February, please email Anthony O'Connell at anthony.oconnell1@cg.catholic.edu.au
Thank you in advance for volunteering and helping our community.
Community Council Update
Community Carols BBQ
Monday 9th December 6pm
Items for sale
Sausages - $2
Soft drinks - $1
Zooper doopers - 50c
We look forward to seeing you there.
Last day of banking for 2019 is Thursday, 12 December.

Kaustubh (5 Kelly) competed in the finals of the 2019 Tennis

ACT Spring ANZ Junior Pennant Division 7representing Kaleen Tennis Club.
Kaustubh with his teammates won 7 rounds, 1 draw and lost 1round out of nine total rounds to make it to the finals.
Kaustubh won his singles match and they were Runners-Up overall.
Congratulations and well done!
Defence Kids Club is held on a Monday lunchtime in the McGrath Building
for K-2.
Defence kids club is also held on a Tuesday lunchtime in the Ryan building for 3-6.
It is moving time for so many Defence families and for year 6 students who are transitioning from primary school to high school. Here is an article with some tips on how to help your children cope during this period.